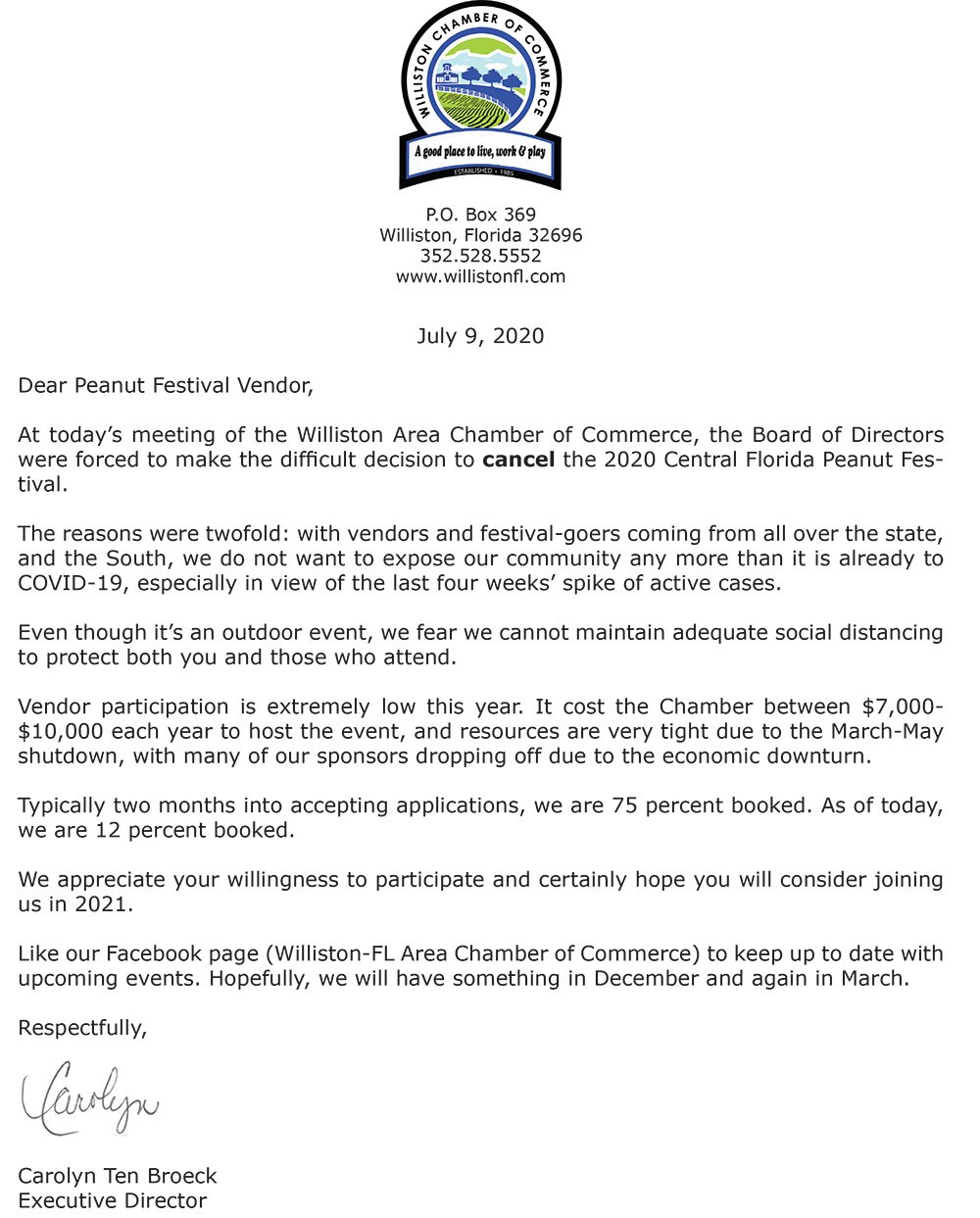 "Williston – a good place to live, work and play"
Welcome to Williston, Florida!
The Gateway to the Nature Coast, Williston is nestled between Ocala and Gainesville. Located in the northeastern part of Levy County, Williston is a crossroads for travelers wanting to escape the interstate to travel in any direction – from Tallahassee to Miami.
The city of Williston has over 2,700 residents and is surrounded by America's heartland – working farms, recreational activities and miles of scenic country roads.
The relaxing, friendly, small-town atmosphere continues to draw hundreds here each year as a vacation destination, a winter retreat or a new home.
Ecotourism plays a major role in our city and locals are eager to embrace those who visit. Enjoy the lushness of the botanical gardens, ride an elephant, swim in crystal clear fresh water springs or take a ride on an historical train. Williston has it all!
Locals enjoy the quietness of country living in the city. With its peaceful surroundings, low crime rate and unmatched sense of community, it is no wonder the city's motto is "Williston – a good place to live, work and play."
Hey there! We're building community and growing business. See what Williston has to offer!
Why Williston?

The City of Williston has a lot to offer your family, business or industrial operation. Williston provides a central location, strategic access to major markets, a cooperative municipal government and a wholesome rural atmosphere.

Festivals

In Williston, we tend to get a little crazy when it comes to our festivals. Take our peanut festival for example. Organizers say this Williston tradition celebrates all things nutty with rides, crafts, music, information booths, and the Little Peanut royal family. Make no mistake there are always LOTS of peanuts.

Enjoy Nature in Williston

Nature lovers can find much in the way of natural enjoyment in our nearby state and local parks. Goethe State Forest has more than 15 different natural communities including scrubby flatwoods, dome swamp, sandhill, and basin swamp.