Williston Municipal Airport, Florida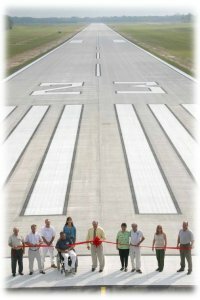 Williston Municipal Airport (X60) is the former Montbrook Army Air Field for WWII B-17, B-24 and B-25 bombers. Now, one will find an efficient airport surrounded by a now pristine 2,000+acre industrial park that is the future economic engine for the city, Levy County and the region. Our 2 runways are currently 7000' (5-23) and 4330' (14-32). 5-23 has been extended back to it's original length of 7,000 feet by a resurfacing white topping (concrete) project and extending taxiway "A" to accommodate the new runway length.

An Automated Weather Observation Station (AWOS) was recently installed and has been approved by the FAA and has been formally commissioned. For current weather conditions, the AWOS assigned frequency is 118.425 and the telephone access number is 352-528-9949. Other projects in the planning stage are additional T-hangars, a corporate hangar park, a new FBO and an exposition building for trade shows.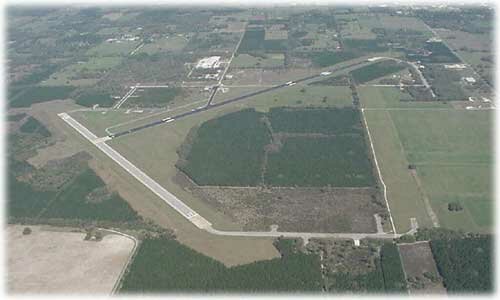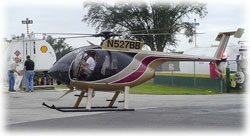 Williston Municipal Airport is 30 minutes west of Gainesville and Ocala. This airport is an excellent choice for those attending events at the University of Florida. Our Avgas and Jet 'A' fuels are extremely competitively priced and should be the lowest price around. Services available on-site are painting, upholstery, turbine engine repair and helicopter sales. Within 5 miles of the airport are the internationally known dive springs of Devil's Den and Blue Grotto.
For current information regarding hangar leases, tie downs, fly-in breakfasts and other aviation-related events & services please contact Airport Superintendent Joe Ball (USAF-retired) on Unicom 122.8, office: 352-528-4900; cell: 352-224-8047 or [email protected].

Williston Municipal Airport
1800 SW 19th Ave
Williston, Fl 32696
Phone: (352) 528-4900
Fax: (352) 528-9459
AP Manager: Marcus Collins
AP Superintendent: Joe Ball

We look forward to welcoming you to Williston - soon!
Airport Manager Marcus Collins
City Manager of Williston
The City of Williston's 2,000 acre industrial park is the location of Seabring Marine Industries, Inc, a boat manufacturing plant doing business as Monterey Boats. Monterey Boats is a major regional employer in Levy County. The company is completing Phase II for their plant expansion of 110,000 square feet and initially 20 new employees. City of Williston's Industrial Park is over 2,000 acres of largely pristine land surrounding the Municipal Airport.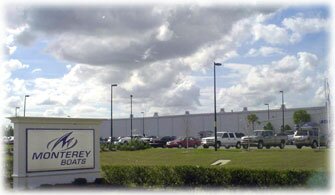 The City of Williston applied for and received a grant for $650,000 for infrastructure improvements to the water, waste water and natural gas utility systems to support Monterey's expansion. In addition, the city purchased the gas gate location property for the Florida Gas Transmission pipeline, competitively bid out the gas gate and gas line infrastructure projects for the Williston Industrial Park and then selected the successful bidder. The city also is paying any costs outside of the original grant amount.
Quick Response Training (QRT) was also provided to Monterey Boats. CLM Workforce Connection, Central Florida Community College (CFCC) and the Nature Coast Business Development Council (NCBDC) collaborated to obtain a Quick Response Training grant from the State Workforce Board in the amount of $249,186 to assist Monterey Boats with their expansion in rural Levy County.
"Our area needs more private sector jobs," said Lannie Cardona, NCBDC Executive Director. "The grant will assist Monterey Boats in establishing local, high quality employment opportunities for Levy County residents." Cardona and City Manager are continuing their efforts by pursuing an Enterprise Florida, Inc. "Rural Infrastructure Grant" for the project's further transportation and infrastructure enhancements, as well.
The planned expansion of the manufacturing facility will have a significant impact on the local economy through the addition of 75-80 employees to the company's payroll. New positions at Monterey Boats will include assemblers, laminators and assembler support personnel. The training program supported through this grant is designed to teach new employees the core skills required in the fiberglass boat manufacturing process. Monterey Boats and CFCC are customizing this training, as it is not available locally at this time.
With all the projects of Monterey Boats' Phase II expansion coming to fruition, it truly is illustrative of what a collaborative public-private partnership can do to leverage and enhance available resources on behalf of industry, the local workforce and the region's economy.
Submitted by Williston City Manager. The Williston Pioneer Sun News newspaper contributed to this article.