Role of Code Enforcement Officer:

Code Enforcement Officers are assigned a geographic area of incorporated Williston and are responsible for the enforcement of all Williston Zoning Code, Sign Code, Nuisance Codes, Property Maintenance Code, and Animal Control.

The Code Enforcement Officers either self observes violations or receive complaints from the public and/or other governmental agencies.

Upon observing a violation, a Code Enforcement Officer documents the conditions of the property by:


Visual observation
Written reports
Photographic evidence
Whenever possible, personal contact is made with the property owner and or person responsible for the violation and a violation notice is issued to the owner. The notice states:
The nature of the infraction
What must be done to correct the violation
Any administrative relief processes available
The enforcement avenue which will be taken if the violation is not corrected
The date by which correction is required.
Role of Animal Control:

Animal Control strives to protect people and property from the dangers of roaming, unrestrained animals as well as protecting pets from the dangers these animals face in the wild and on our busy streets and highways.

Williston Animal Control covers incorporated Williston only.

We control stray animals and potentially dangerous animals roaming at large.

Animal Control is often confused with The Williston Animal Group (WAG). "WAG" is an animal welfare organization, funded and operated independently with donations from private citizens.

Even though Animal Control and WAG often work together very closely, the WAG does not respond to complaints from the public regarding violations. These are violations such as dogs and cats running loose, nuisance animals, or animal bites. This is the responsibility of Animal Control. Even though Animal Control has a deep concern for animal welfare, our primary purpose is rabies control and Code Enforcement.
"To serve and protect the public and promote a safer community through responsible animal ownership and humane care."
Williston Animal Control Department is an arm of the Police Department and is responsible for maintaining proper humane care and treatment of all animals within the City, while supporting all other local and state public safety and health agencies to protect the citizens of the City, their pets, livestock and the surrounding wildlife. Our mission is accomplished by working with our citizens and Friends of the Williston Animal Shelter (WAG); humanely providing care, nourishment and a safe environment for the unwanted, stray, abused and abandoned animals in our City.



ANIMALS - All animals within the City must be restrained at ALL times.
STRAY ANIMALS - Complaints are answered by our Animal Control Officers (1 fulltime and 1 part time on call for emergencies) on a priority basis. Those animals that are injured are given first aid emergency treatment, which is available 24 hours a day, 7 days a week.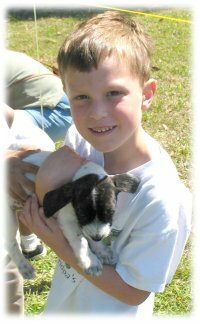 DOG BITES - Officers file reports from dog bite victims with all necessary information about the incident. The reports are computerized at the Police Department.
DOG LICENSE - Licenses are issued at the Police Department as well as City Hall Office. Fees are $5.00 for Dogs, Cats, Ferrets and Snakes. All licenses expire June 30th each year.
ADOPTION - All animals adopted MUST be spayed/neutered and vaccinated for rabies. Approximately 85 to 90% of the animals brought into the Shelter are adopted to WAG and placed in foster care until a suitable home can be found.
LOST PET - If you have lost your pet, you must come to the Shelter to identify it. We cannot identify your pet, only you can do that. There is a $50.00 redemption fee. If the animal has been injured, there may be an outstanding bill, which must be paid prior to redeeming from the Shelter. If your pet is licensed, bring proof of licensing and rabies when you come to redeem him/her. Proof of current rabies is a valid rabies paper certificate, issued by a licensed Veterinarian, not the tag.
The Williston Animal Group (WAG)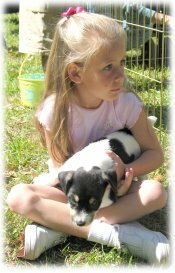 WAG' Mission: To protect and find homes for stray cats and dogs and to encourage the spaying and neutering of all dogs and cats not used for breeding purposes in the Williston area.
WAG, a 501c3 not for profit organization, has been able to save the lives of hundreds of dogs and cats in the Williston area. It relies on the generosity of the community and donors and the efforts of volunteers. It encourages the spaying and neutering of all domestic animals, especially dogs and cats, not used for breeding and is passionate about animal safety and proper care.
For more information or to make a donation to WAG please contact:
Bill Parkhurst, President, at 352-528-3260 or Patty Standridge, Chairperson Adoptions and Fostering at 352-528-4662
WAG is in the process of fund-raising for the purpose of building a permanent facility to house and showcase animals. WAG needs funds.
If you can help, please send your donation to Williston Animal Group, P.O. Box 752, Williston, FL 32696.
"Every animal a wanted animal."